Practically Perfect Art Yarn , lightly beaded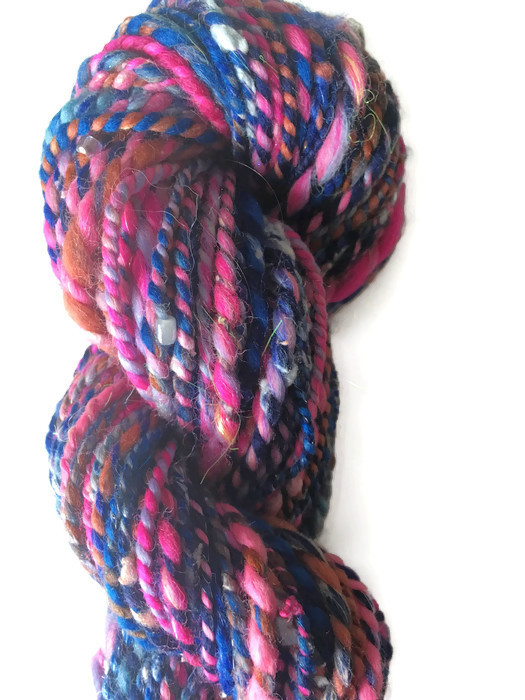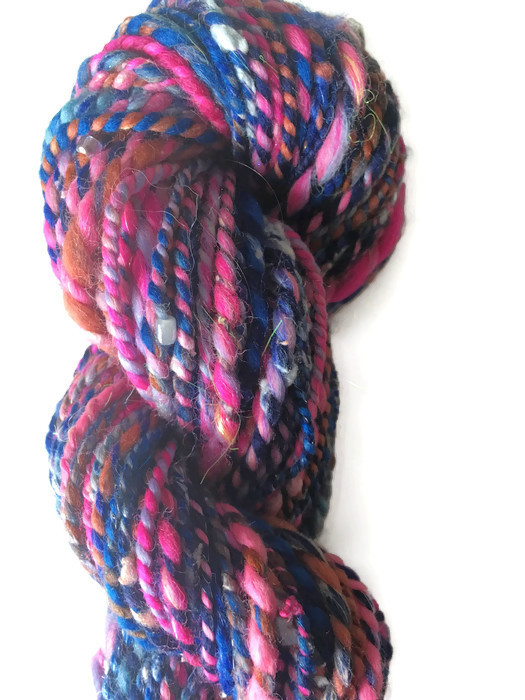 sold out
Practically Perfect Art Yarn , lightly beaded
This new addition to our signature collection is perfect for when you're feeling the itch for the unusual or creative but you also still want to have an easy time knitting or crocheting the project of your dreams. This is what makes this art yarn " Practically Perfect". It's soft and flexible with a standard bulky weight. There is very slight variation in thickness but very standard to use. Best of all there are a handful of small beads spun in through out which will work in seamlessly.
More color ways to come
" The Life Aquatic" features vivid pinks and deep blues with a touch of an unusual burnt orange to keep it from being predictable
These yarns have slight texture with silk noil and small smooth beads as well as some added sparkle here and there.
Super soft Merino wool base with bamboo, silk and forester hand blended in.