Wild Fiber and Craft Handspun Yarns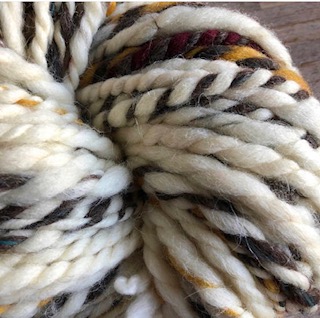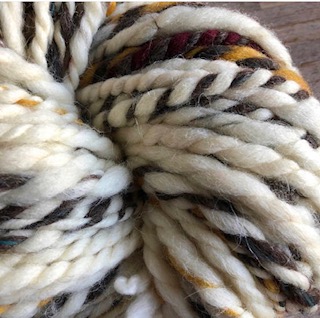 Wild Fiber and Craft Handspun Yarns
Made by featured Artist Jacqueline Gargano of The Wild Fiber
Out of respect for our featured artist and they're pricing structures the 20% off coupon will not work on featured artist listings. Free USA Shipping is still applied.
Hogwarts Prep
This super chunky yarn has texture for days. The combination of rich classic colors with a creamy natural base makes the perfect preppy yet eccentric yarn.
Super bulky art yarn,
spun with coils
Maroon, white, mustard yellow, and mix of brownish-grey and touches of blue. .
Approx 63 yards
blended from different wools
Scrappy Art Yarn (Grey)
Handspun grey and white art yarn.
Spun with pops of purple tease water locks, bright color sari silk remnants, faux cashmere and sparkle.
The grey fiber is llama from a local farm in Guilford, Ct.
The white is a mixed blend of (romney and merino)
Art yarn runs from DK to Super bulky.
Approx 141 yards.