King Bee spinning wheel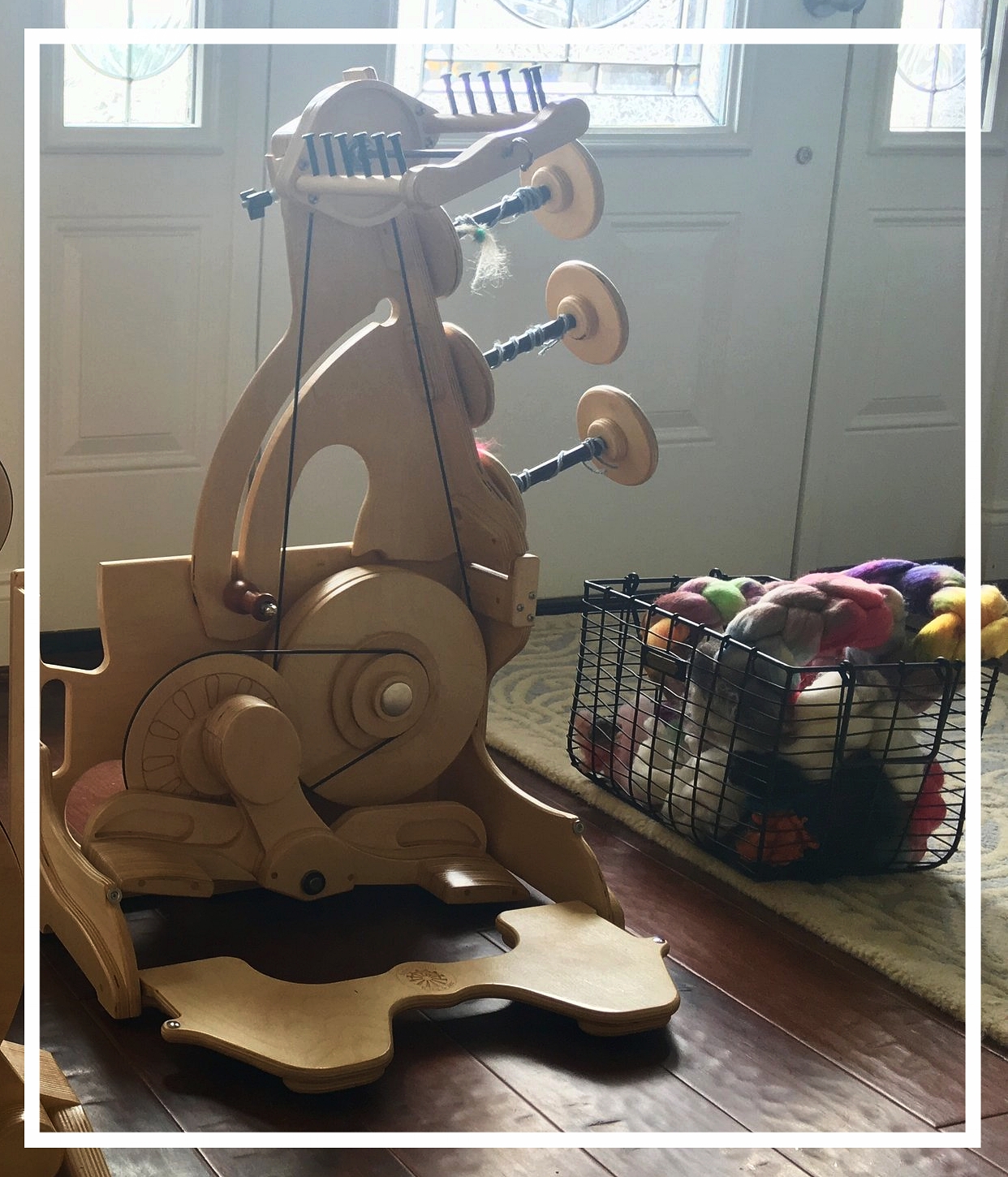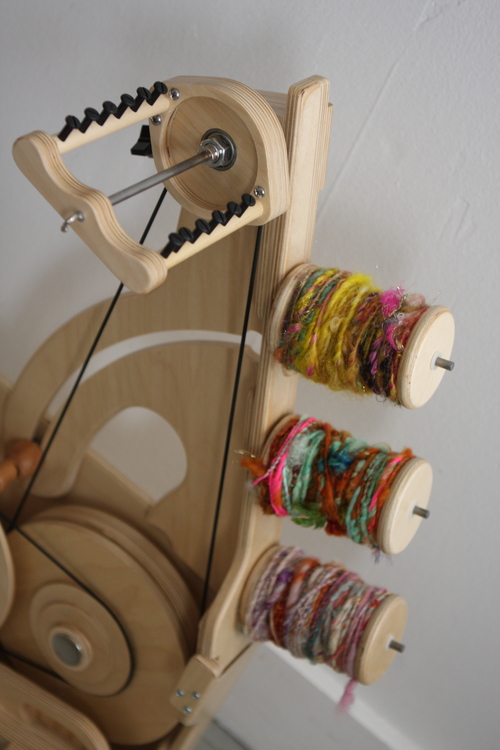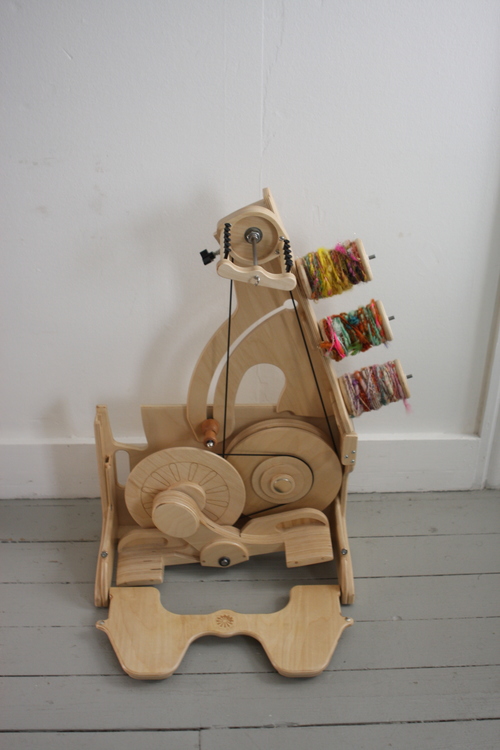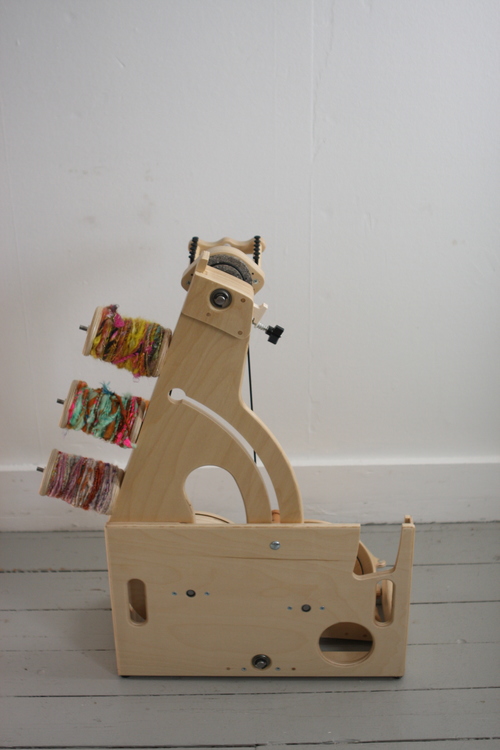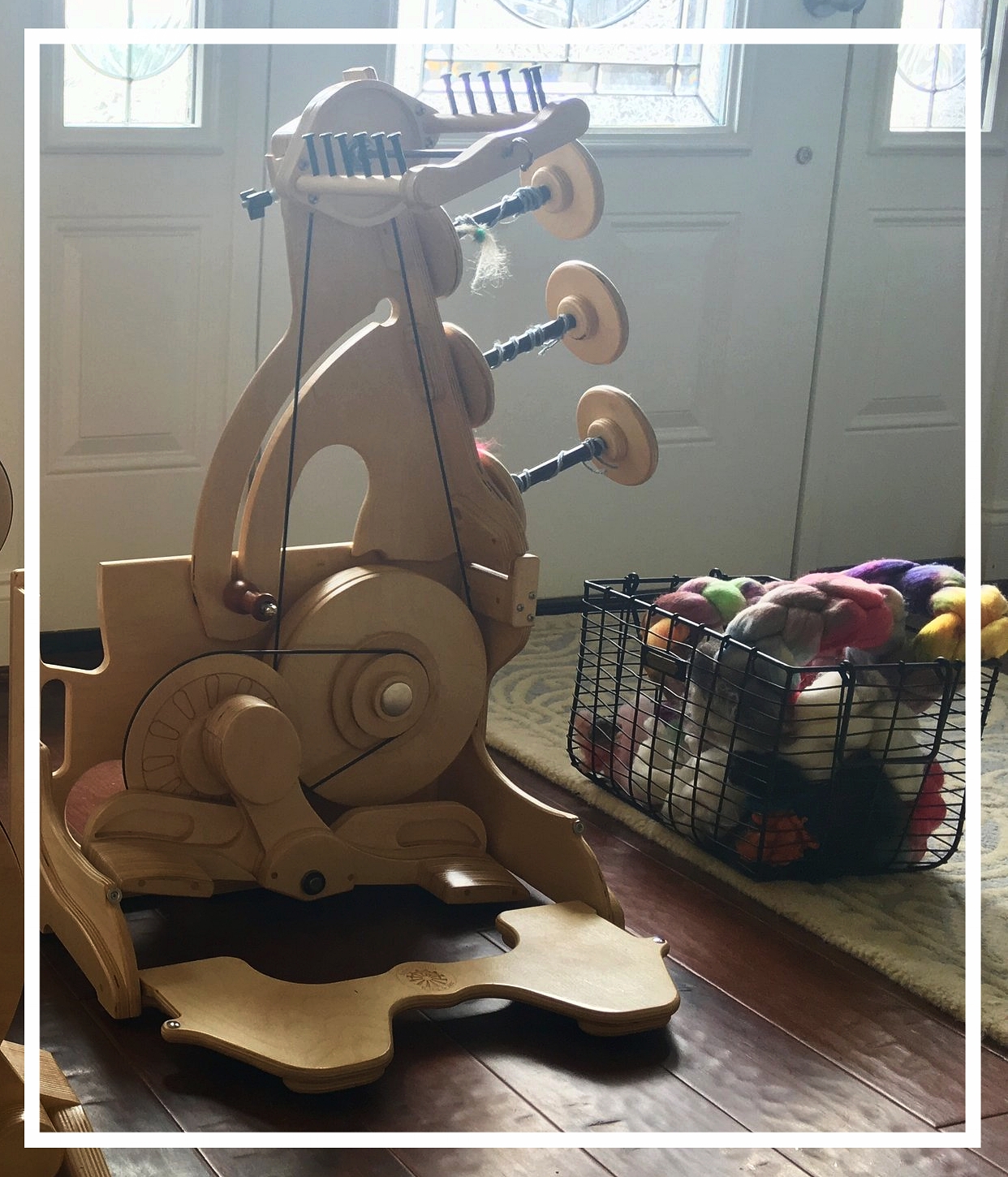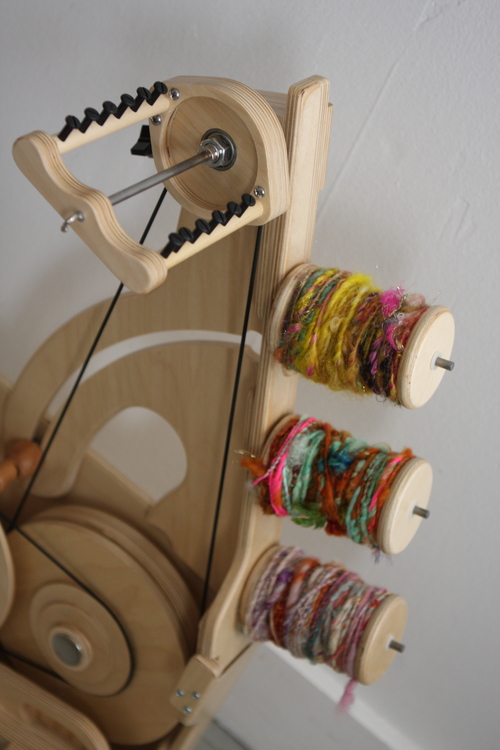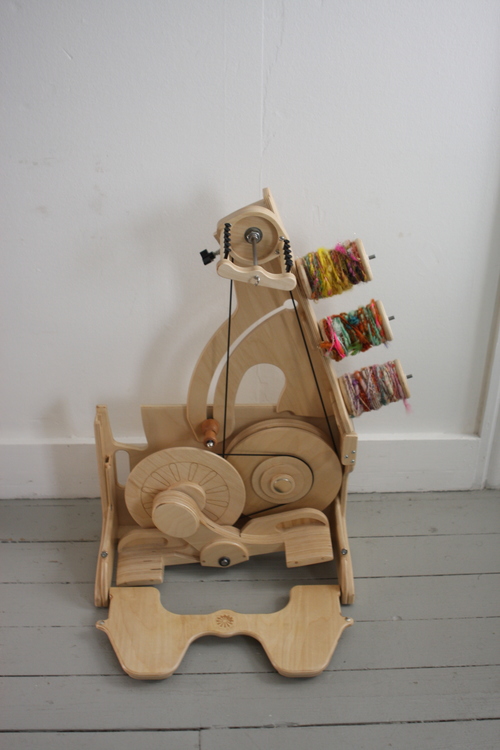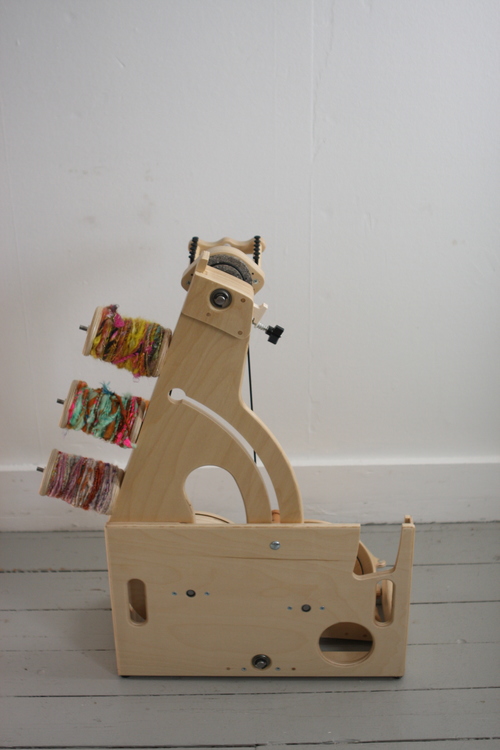 King Bee spinning wheel
I have a king Bee in my home studio an I love it! I find it not too big , not to small and I love that it folds into such a small frame. I have many videos on our youtube channel featuring this wheel.
FEATURES
Spin Fine to Bulky
Open Hook Orifice
Magnetic Bobbins
Easy Uptake Tension Knob
Easy Drive Band Change
Quiet Operation
Ergonomic Design
Small Footprint
Stationary Floor Grips
Heavy Duty Construction
Warp Resistant Wood
Made in the USA
SPECIFICATIONS
Weight: 13-14 pounds
Open Dimensions
Height: 30"

Width: 19"

Depth: 13"
Folded Dimensions
Height 12"

Width: 19"

Depth: 9"
The King & Queen Bees are foldable travel wheels. Spin any weight of yarn from fine to bulky on multiple ratios. The built in lazy kate holds 3 bobbins.
Choose between a 4 oz setup (Queen) or an 8 oz setup (King). The bobbins cannot be interchanged between 4 & 8 oz at this time. Although these wheels look alike, and have many of the same features - there are some key differences to consider if you are choosing between the two.
Queen Bee
Only uses 4 oz bobbins

Has 13 unique speeds

Highest speed is 1:30
King Bee
Only uses 8 oz bobbins

Has 10 unique speeds

Highest speed is 1:15
SPEEDS & RATIOS
King Bee Speeds (Ratios): 10 (1:2.5, 1:3, 1:3.5, 1:4.5, 1:6, 1:7, 1:8, 1:10, 1:13, 1:15)
Queen Bee Speeds (Ratios): 13 (1:2.5, 1:3.5, 1:4.5, 1:5.5, 1:6, 1:7.5, 1:8.5, 1:10, 1:13, 1:14, 1:17, 1:18, 1:30)
click additional info for videos